"Lift Off" es un taller de dos partes que examina la manipulación de materiales en pelicula de 16mm. El taller se enfocará principalmente en la tecnica de "lifting" explorando la degradación y la descomposición como elemento creativo.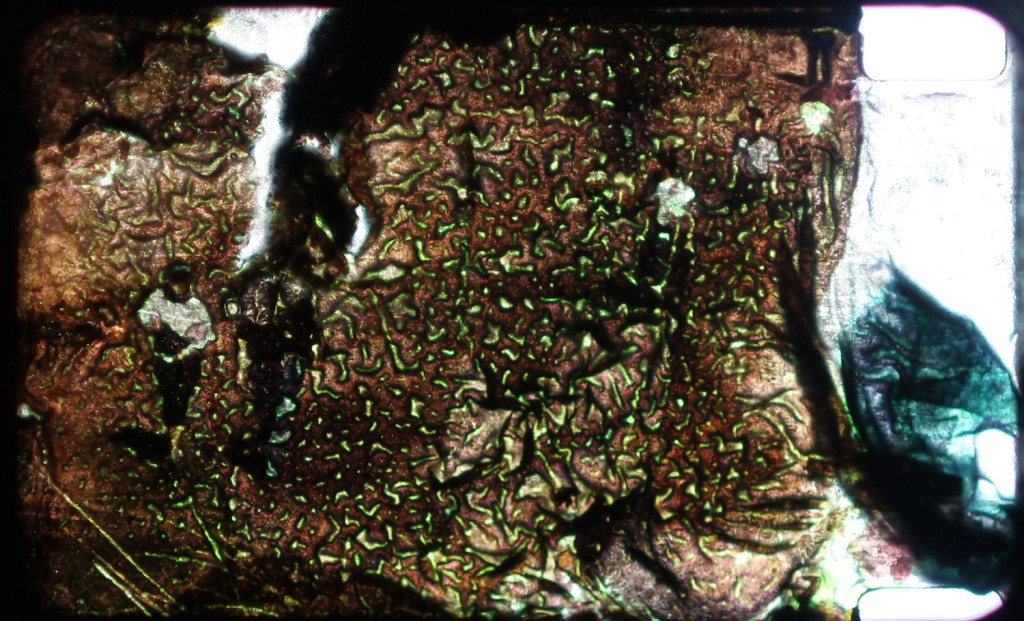 Parte I: Animación directa y lift de emulsión.
Un "lift" de emulsión se adquiere cuando el film es sumergido en una solución salina, causando que esta se separe de la base o soporte. Una vez separada, la emulsión puede ser transferida a una variedad de materiales, tales como una pieza de pelicula base transparente.
Esta técnica combina la animación directa y la manipulación fotoquímica, llevando a los participantes de este taller a través de un sólido estudio e investigación de materiales.La emulsión de película una vez separada no puede ser proyectada directamente ya que la superficie de esta es sumamente frágil.
Se trabajará con imagenes de archivo en 16mm, explorando las distintas emulsiones y superficies, y manipulando esas imagenes en búsqueda de nuevas texturas impredecibles.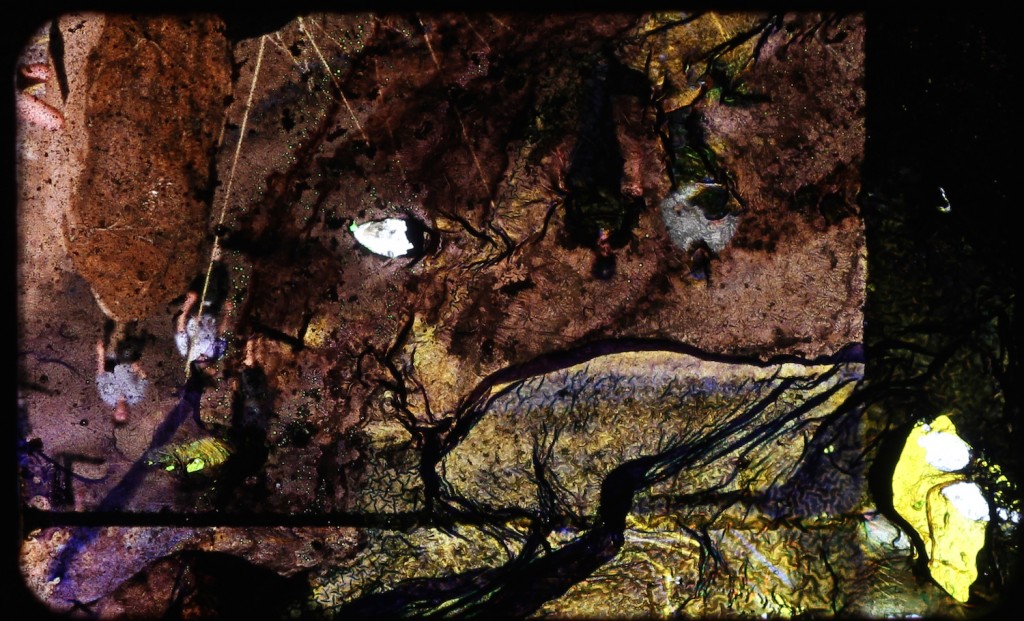 Parte II: Impresión de contacto DIY.
En esta segunda parte del taller nos enfocaremos en hacer impresiones de la película previamente manipulada. Esta sera impresa en película blanco y negro a traves de una sincronizadora de 16mm utilizada como una impresora de contacto DIY.
Se harán impresiones adicionales por exposición directa, colocando la película sobre film de "stock" virgen. Examinando así fotogramas, empalmando y haciendo doble exposición mientras se hace una impresion del material generado en la primera parte del taller.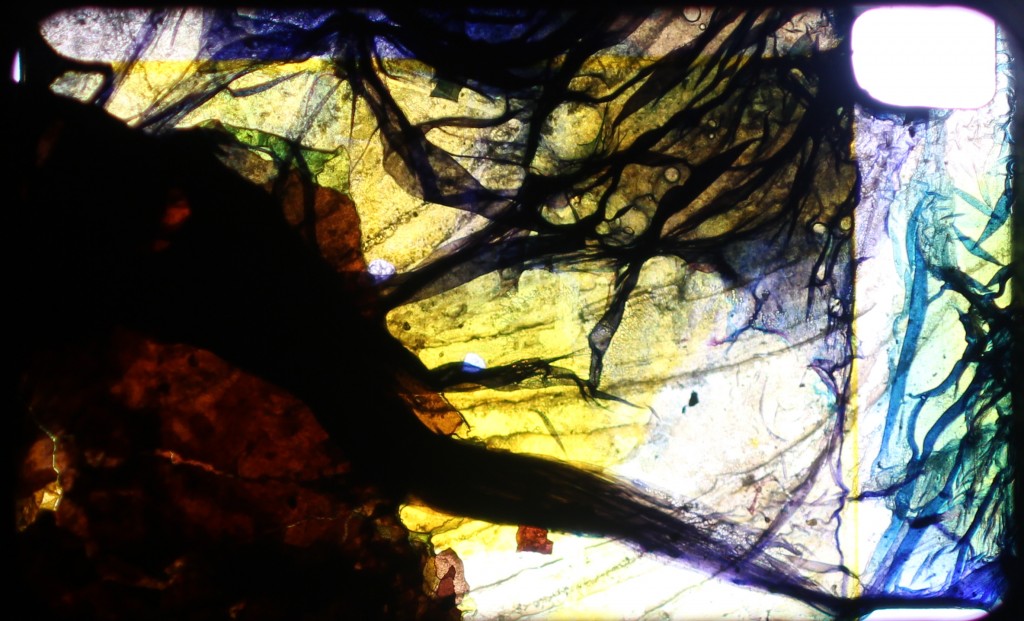 Taylor Dunne (1984; Franklin, NY) es una artista, cineasta, archivista, educadora y activista de los medios. Pasó sus años formativos trabajando para instituciones históricas del cine independiente y de vanguardia en Nueva York, incluyendo el Filmmakers Cooperative and Anthology Film Archives.  Ha exhibido su trabajo internacionalmente en eventos que incluyen; el New York Film Festival-Views from the Avant-garde, el festival de cine de Tribeca, Crossroads Film Festival (Cinemateca de San Francisco), el Chicago Underground Film Festival y el Deluge Center for Contemporary Art (Victoria, Canada).
– – – – –
Eric Stewart (1985; Chicago, Illinois) es un educador y artista interdisciplinario y multimedia. Trabajando predominantemente en 16mm, su práctica artística recurre a los procesos fotoquímicos y de cuarto oscuro para investigar el paisaje y la identidad cultural del oeste americano. Antes de mudarse a Colorado en 2013, Eric vivió en el área de la bahía de San Francisco donde cada dos semanas impartía un taller de cine analógico titulado "Elementos en la creación de imágenes". Sus películas de 16mm e instalaciones han sido exhibidas en: The Yerba Buena Center for Fine Arts (SF), la Universidad de Yale, Crossroads Film festival (SF), Festival de Cine Experimental de Portland y el Festival de Cine Experimental de Florida.
Taller impartido en inglés por Taylor Dunne y Eric Stewart ( Colorado, USA)
Fechas: Sábado 20  y domingo 21 de Junio.
Horario: 10h-14h / 16-20h
Número de participantes: 12 personas.
Requisitos para participar: Sin requisitos.
Inscripción: Interesados escribir a info@-crater-lab.org